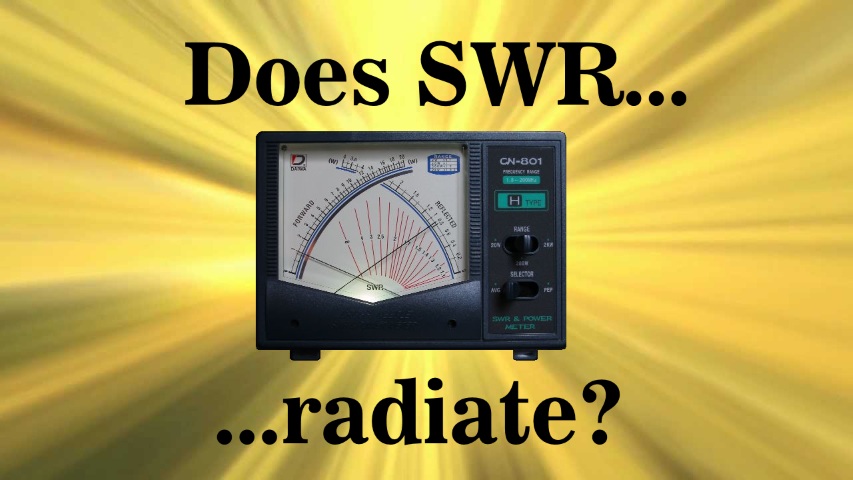 In the world of HAM radio, there are several myths that survive through generations despite them clashing with laws of physics. However it is quite interesting to see how easy is to debunk some of them with very simple experiments.
The radiating line myth
In HAM radio discussions "experts" frequently advise against antennae tuned by a tuner for a list of "technical" reasons. Often, one of them is that due to increased VSWR, the line begins to radiate, causing any kind of interference.
Let's try!
Smartest myths are usually founded on unverifiable facts: people are left to choose whether to believe or not. This one, instead, is very easy to verify with a simple experiment.
Let's start measuring the field radiated by a true antenna: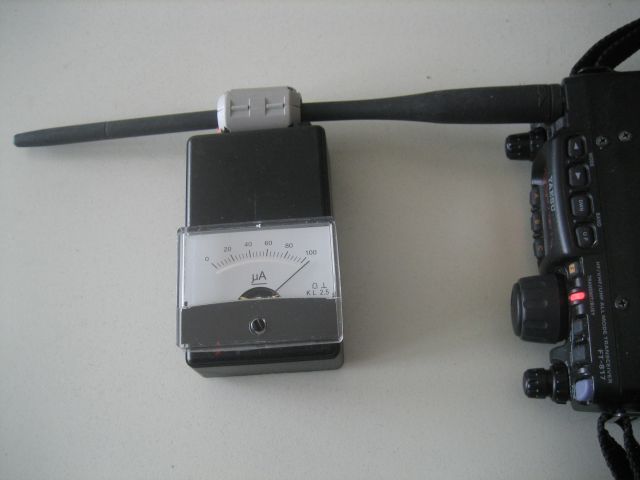 As we see, as soon as the FT817 goes on-air (red light is on), the RF current meter detects immediately a very strong field radiated from the antenna..
Now, let's repeat the same experiment on a coaxial cable terminated by a 50Ω resistor: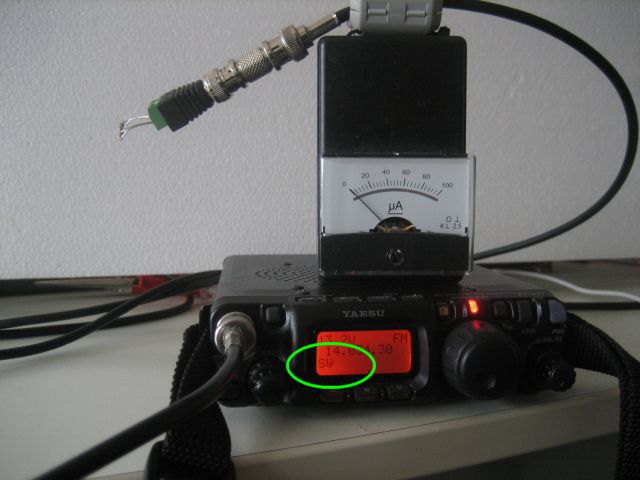 As expected by everyone, the dummy load is perfectly matched, there are no standing waves and the coaxial cable does not radiate. The VSWR meter, in the green circle, reports "1" (no bars) and the little resistor becomes immediately scorching hot.
It is now time to test the myth. We repeat the same test above but, instead of using a 50Ω resistor, we use a different mismatched value (150Ω) that causes standing waves on the coaxial cable but without triggering the transmitter protection. It the myth is true, the standing waves should cause the coaxial cable to radiate. Let's try: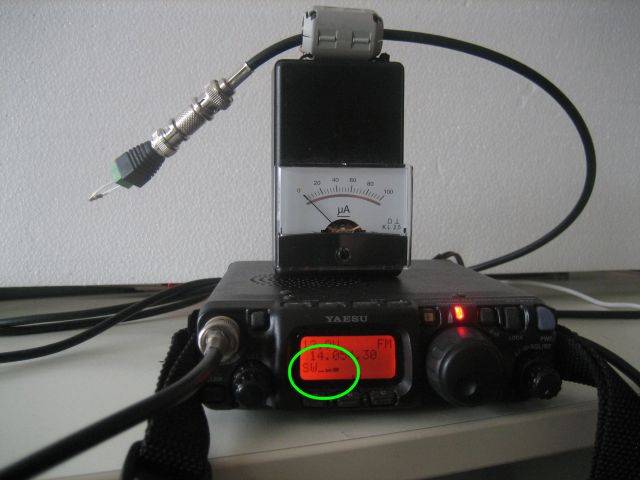 As we can see, the VSWR meter shows some bars due to reflected power. The little resistor becomes immediately red-hot, but despite of the experts claims, no radiation whatsoever is detected from the transmission line. Wasn't VSWR expected to cause the line to radiate?
The explanation
The reason why the coaxial cable does not radiate even on high VSWR is very simple and it is explained by Maxwell laws. They say that a variable current running along a conductor causes a radiating E/M field to be generated. The transmission lines, like the coaxial cable, have the task of transporting energy, not radiating it. So, how do they work?
To avoid radiation, transmission lines employ two conductors that carry equal but opposite currents. These currents do generate an E/M field each, but being one the opposite of the other, they are mutually cancelled.
We can easily verify this statement by modifying a coaxial cable so braid and center core run separated for a few centimeters: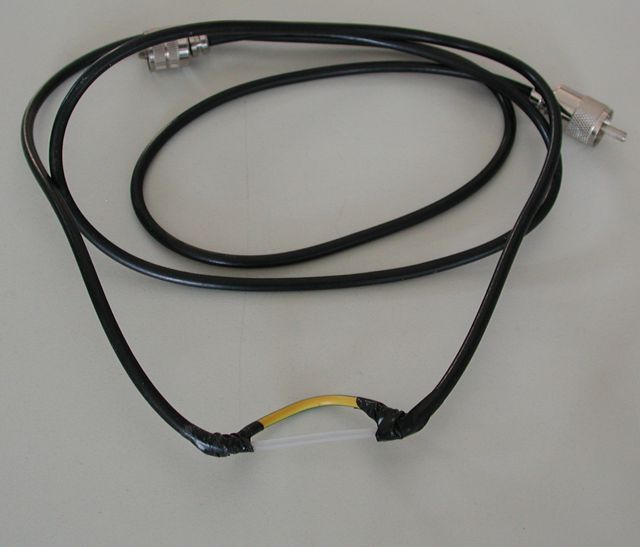 We can now measure the current running on each wire when terminated on a dummy load: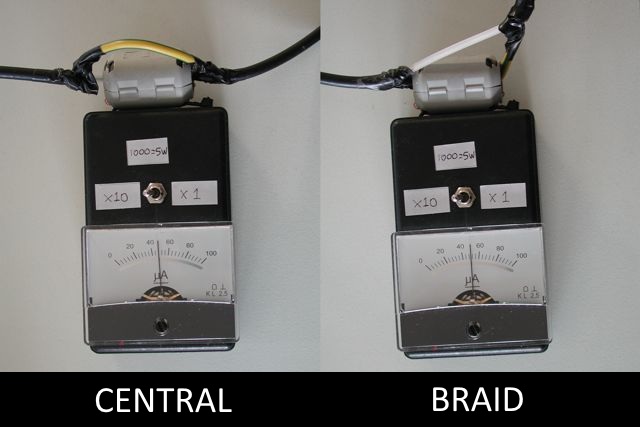 As we can see, each wire, if taken separately, does radiate. Also, we see that each wire radiates the same amount power of the other.
With a two channel scope, this is even more evident: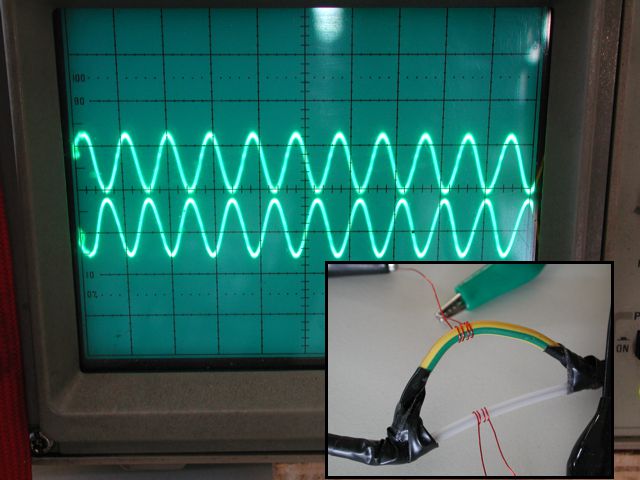 With the scope we can see the two currents of same amplitude and opposite phase.
When the load is not matched, as it happens for our 150Ω resistor, the power can not be transfered completely to the load and it is reflected. This causes the appearance of standing waves on the transmission line: within the line, we will find spots carrying an higher current and other with an higher voltage. However, the standing waves are generated on both conductors: they are symmetrical, with identical amplitude and opposite phase so, once again, they cancel each other.
For this reason, we might experiment line radiation and increased VSWR together, but high VSWR itself can not be the cause of line radiation.
So, when does coax radiate?
In order to cause the coax to radiate, the currents must be unbalanced. This means that the current running on the braid and the center are not equal and opposite anymore. Their sum is not zero and the resulting current (called common mode current) radiates. Note that this can happen also when the system is perfectly matched (i.e. with VSWR=1).
We can see this phenomenon by feeding a single conductor, like the central wire. In this case, there is no opposite current on the braid to cancel it and this forces the coaxial cable, despite of its shielding, to become a wonderful antenna: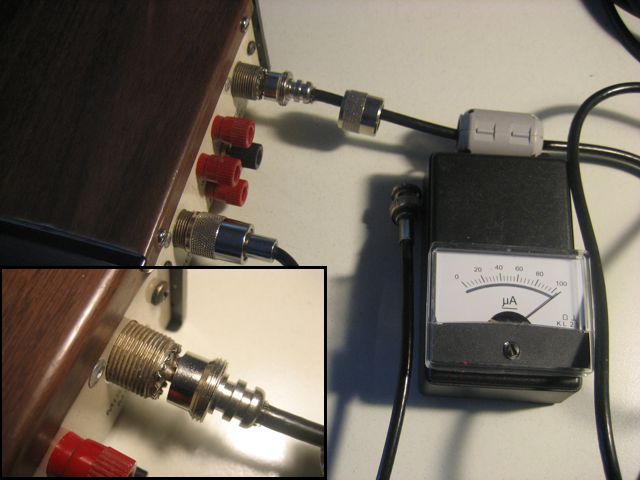 Conclusions
There are several reasons that can cause coax line radiation; most of them are related to wrong or missing use of a balun, but none can be imputed to load mismatch. It can happen that a common cause provokes both high VSWR and line radiation, but VSWR can be taken as symptom, not the cause.