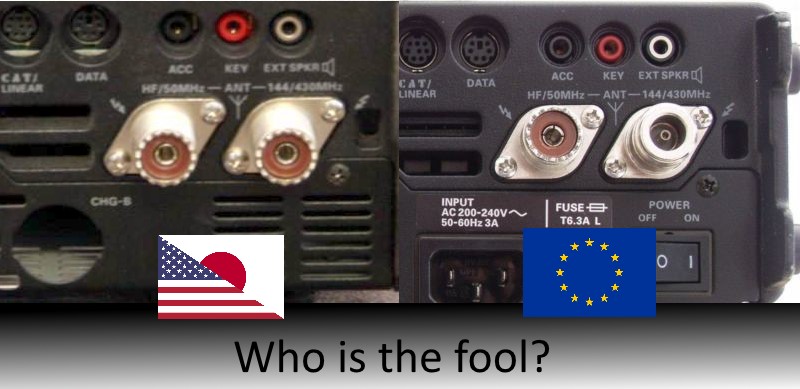 (Note: this article is available also in Russian, thanks to Oleg UA9UAX!)
[Read also the follow-up: PL-259 vs. N, round 2: hard testing]
Ham radio makers often offer two distinct connectors for the 2m/70cm port: N for the European market, SO-239 for USA/Japan and the rest of the markets.
This is taken from the Yaesu FT857 manual:

Here in Europe I often read on ham radio forums that type-N connectors are mandatory in 70cm operations due impedance mismatch caused by PL-259, that provokes a relevant attenuation in the lower UHF band. The difference is often described as "huge" and very important for the successful setup of a 70cm station.
However, unlike other gear like cables and so, that report attenuation per meter at a given frequency, I have never been able to see a figure that actually describes the amount of this "huge" loss. In other words, what are we Europeans really gaining with the more expensive and complex N connectors?
To answer myself this question, I make a TL (Transmission Loss) measurement on a cable with two N connectors and with a SO-239/PL-259 pair.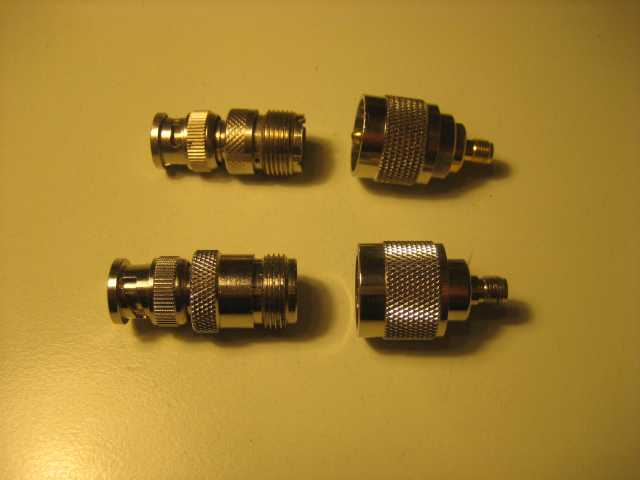 I set up a R&S signal generator for 0dBm @431.000 MHz: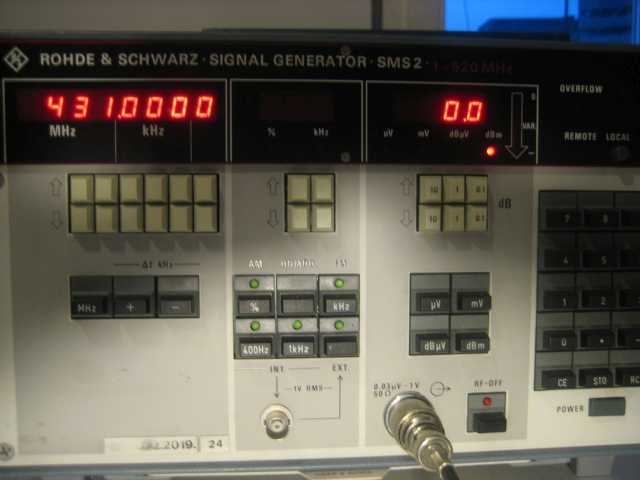 Then I fed the connection with the N-N pair to a spectrum analyzer: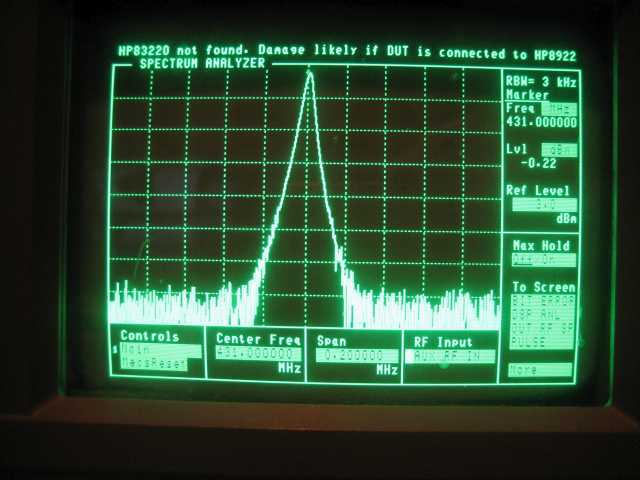 The readout is -0.22dBm, i.e. 0.22 dB lost in the RG-58 cable, connectors, etc.
Then I replaced the N-N pair with a PL-259/SO-239 pair and repeated the measurement: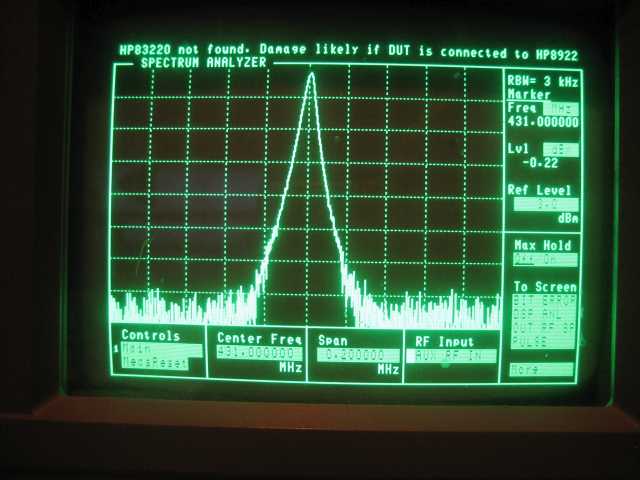 What? -0.22 again? Exactly the same amount as before. The HP spectrum analyzer didn't notice the swap!
With this setup I can appreciate differences of 0.1dB among two signals. So I tried with a Vector Network Analyzer, that reports hundreds of dBs.
I calibrated the N pair as "0" then replaced it with the PL-259/SO-239 pair. This is the result: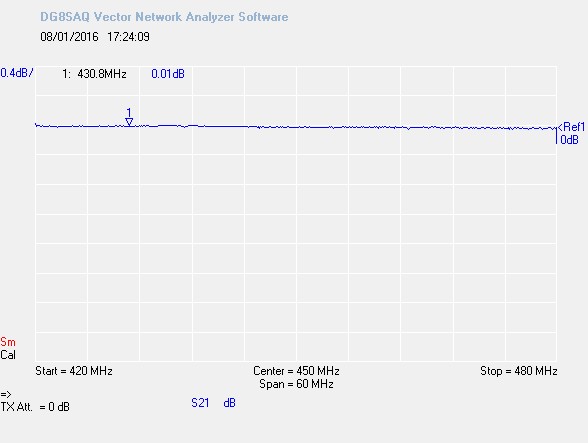 The difference is 0.01dB (in favor of the PL-259/SO-239 pair), which is completely meaningless because is within the measurement noise.
In other words, neither the VNA has been able to tell the difference.
In summary, two different measurement methods have not been able to tell the difference among a N/N pair and a SO239/PL259 pair at 431 MHz: despite of the claims, I can hardly believe that any human operator would be able to do any better.
Read also the follow-up: PL-259 vs. N, round 2: hard testing